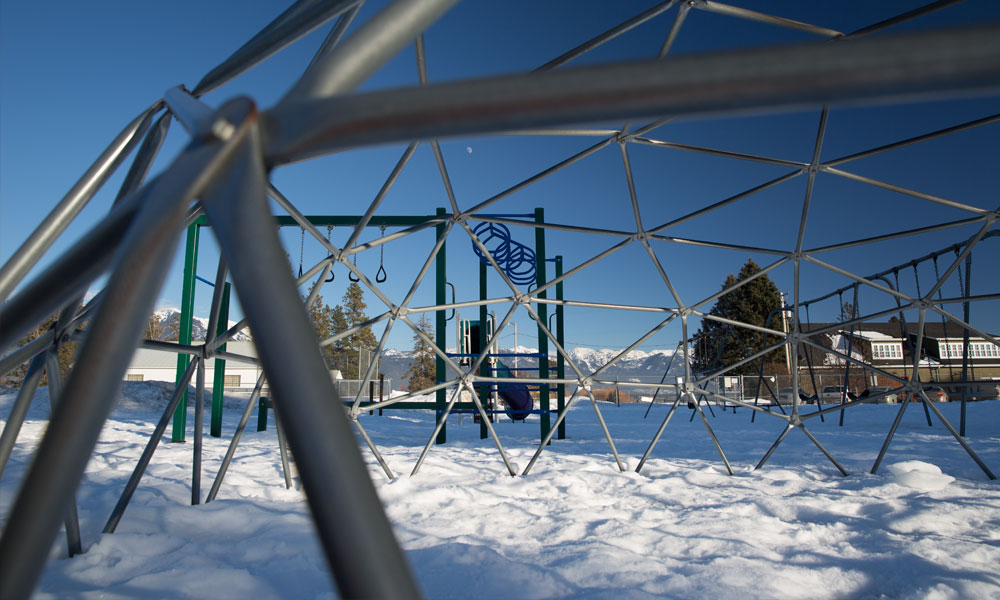 CRESTON SCHOOL PLAYGROUND SAFETY RULES
General Safety and Behavior Rules
Immediately follow directions given by playground supervisors
Use equipment responsibly – for the purpose intended
Toys, balls, etc. from home need to stay in backpacks
Pencils, paper, notebooks, art sets stay in the classroom or in backpacks
Rocks, sticks, woodchips, snowballs, etc. stay on the ground
Stay within playground boundaries (ramp and container is off limits)
Ask permission to retrieve balls, toys, etc. that go over the fence
Ask permission to go inside to use the restrooms
Dress appropriately for the weather i.e. coats, hats, gloves in cold weather
Place coats on a bench when taken off in warm weather
Shoes must be worn at all times
Stay out of mud and water puddles and off of ice
When the bell rings stop playing and line up quickly and quietly
Walk at all times on concrete
If you take equipment out, you bring it back in
Play safely, be respectful of others and HAVE FUN!
Swings
Sitting only
Swing forward and backward only
Push only from the back
Dismount safely

Flying dismounts are unsafe
Slide
Always sit, feet first
One at a time
Safely stay off sides and top of slide
Hold-N-Spin
Maximum Capacity is 5
Hold on with both hands at all times
Bystanders should stand back
Jump Ropes
Use for jumping only
Jump only where it will not interfere with another student
Monkey Bars
Tetherball/Four Square
Use hands only
Know and follow the rules before the game starts
Football, Tag and Other Games
Play respectfully -aggressive physical contact is unsafe
Touch games only
Play in open field away from playground equipment
Leave other students' clothing alone
Decide rules before playing
Winter Safety
Snow stays on the ground
Snowballs may only be thrown at designated targets
Stay off of ice covered concrete areas
Respect other students' snow structures -If you build it, only you dismantle it
Consequences may include verbal warnings, redirection, loss of recess.